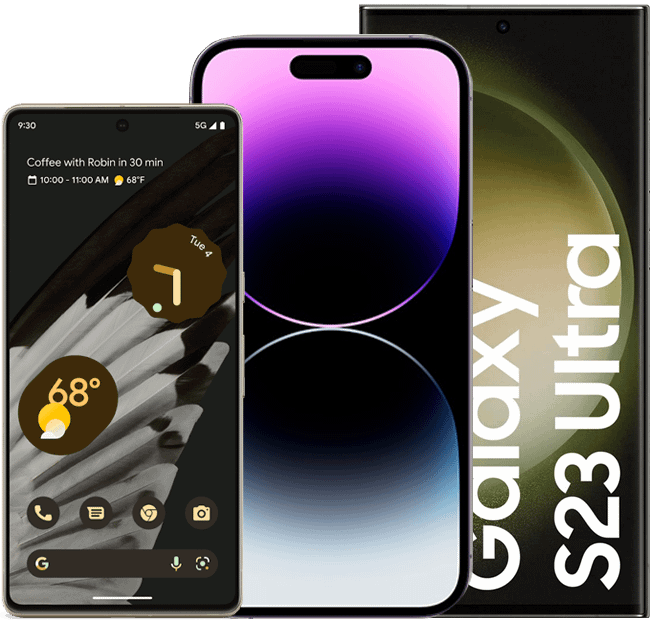 Smart Phones
Are you looking for a premium high-end smartphone with cutting-edge technology? and specifications? If yes, then look no further.  than  At Brilliant Minds, where we offer the best mobile phone deals, a wide range of premium devices for you to buy at an affordable prices.
The most recent models from leading manufacturers such as Samsung, Apple, and Google are included in our selection. These brands are well-known not only for their superior performance, but also for their sleek design and modern-day features.
You can buy the latest and the best smartphones of Samsung, Apple, Google and all other brands on our website. We are also offering deals on recently launched 5G mobile phones.